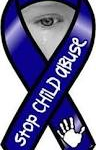 If you have come to a page to see abused children then this not the place you want to be. I am here to stop child abuse. The motto of this site is "No More Child Abuse Now." I will not be putting pictures of children on this site that have been abused, beaten, and neglected. This site is promoting to stop abusive situations and also how to hopefully prevent child abuse before it even occurs.
Keep an Eye On Your Child!
I have products here that can help you to "keep an eye" on your child while they are in the care of another person. I will be listing resources that you can use to identify whether you child may be being abused and what to look for in an abuse situation that may be going on in a child's life you may know.
Open Your Eyes As the Saying Goes!
I am hoping that this site will make as many people as possible to open their eyes and see what is going on in your own home, neighborhood, schools, and many other places. If you have any comments or ideas then please feel free to leave a comment. 
Happiness For All,
Mary